Banquet a Great Success!
We had a wonderful evening of fellowship, encouragement, and inspiration at our 2016 Annual Banquet of Blessing which was held on Thursday evening, April 7 at Rochester's Diplomat Banquet Center.
The evening's theme was "Bringing Good News!" and featured speaker Mark Mills, Pastor of Glory to Glory Christian Fellowship in Rochester. The music and slideshow were uplifting; the meal was delicious (even if it was served late); the video was moving, and Pastor Mills' teaching and exhortation were spot on! We had such a great time together this year that we can hardly wait for next year. Well, come to think of it, we might need a break to rest up a little…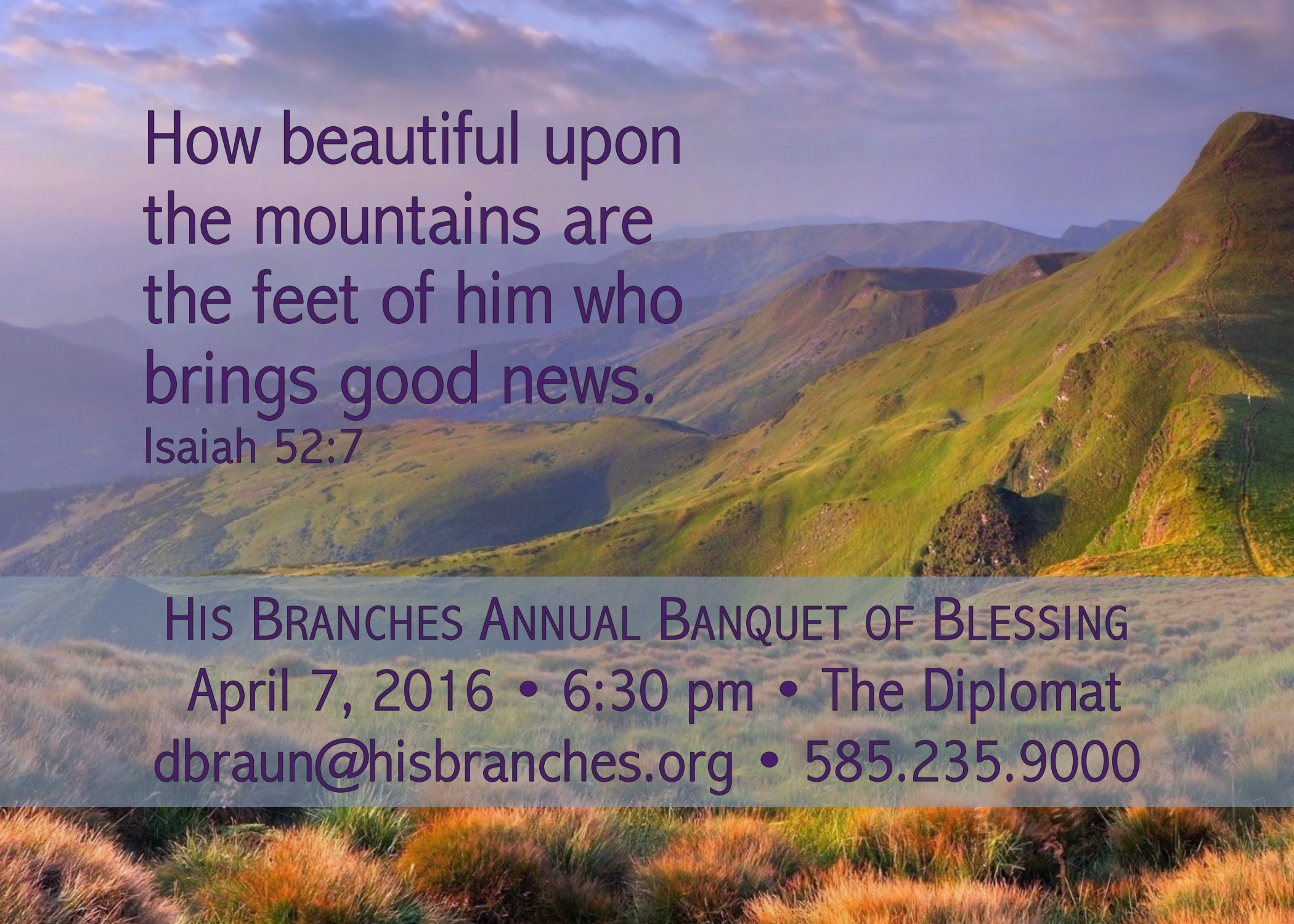 Click here to read about our 2015 Banquet.