1) Donate directly by mail
Write a check to "His Branches, Inc.", designating any of our ministries as the recipient in the Memo line if you wish, and send it to us at:
His Branches, Inc. 342 Arnett Boulevard, Suite 1 Rochester, NY 14619
2) Donate directly with our eTapestry online banking system
Just choose the Ministry you would like to support, enter an Amount, and the use the tab key to go through the rest of the form, clicking on the Submit button at the end to complete your donation. Thanks!

3) Donate by shopping online with

iGive

4) Donate in the Rochester 
United Way

Campaigns
During the
2017 Spring Campaign

:
Click on the United Way logo below to get a copy of the 2017 United Way Donor Pledge Form so you can see what it looks like before you get one at work and have to fill it out.
Print out and examine your Pledge Form carefully if you want to direct all or part of your United Way gift to His Branches, because how you fill it out is very important. It's helpful to fill out the form in advance so you can make sure you've done it the way you want.
In the box in the center of the page with the large YES in it, indicate the total amount of your 2014 pledge in the upper left where it says MY TOTAL GIFT IS.
Leave the check boxes in the

blue section

 below that blank, unless you want part of your gift to be distributed by the United Way to other agencies.
Finally, just below the blue section you'll see 2 lines that ask for your Donor Option choices. To designate all or part of your gift to us, fill one of these lines out like this:"Please give $XXX.XX to this organization:His Branches, Inc. ID# 2480"
Contact us and let us know if you would like to designate your United Way donation to us in any way.
It's as simple (or complicated) as that!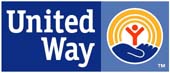 During the ROC the Day Campaign (Tuesday, November 28, 2017):
or

call (800) 242-0238

and make a one-time donation.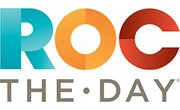 Questions? Just call us at (585) 235-9000.
Thanks for your generous support!