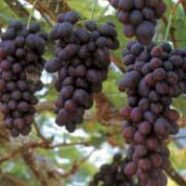 Executive Director Search
After much prayer and many task force meetings, the Board of Directors of His Branches Inc. has decided that it is the Lord's timing to begin searching for a full-time Executive Director to implement the vision of His Branches and the Board in the community. A job description has been developed and is posted online. If you know anyone who would be interested in discussing this exciting new position with us further, please steer them in our direction.
Counseling Center
His Branches is actively seeking input from a number of committed individuals at Roberts Wesleyan College, New Life Fellowship, the Center for Christian Social Ministries, the Institute for Social Entrepreneurship, and others in the community as we pursue our plans to develop an onsite assessment, counseling, and referral center. Much interest has been shown, and progress is being made weekly.
RWC Internship
With the support of the Roberts Wesleyan College Business Department, a student intern, Sara Diaz, has been assigned to work with His Branches in developing a community assessment and marketing plan during the coming year. Among other responsibilities, Sara will be out in the community interviewing program leaders, reviewing demographic data about our ministry and others in the area, and helping develop public relations material appropriate to our ministries.
Click here to read our full Summer Grapevine, complete with links.