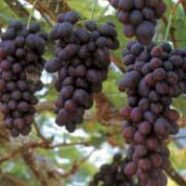 LHHL Award Banquet
The annual Leo Holmsten Human Life (LHHL) Committee Award Banquet is being held this year at the Clarion Riverside Hotel, 120 East Main Street in downtown Rochester, on September 16th. The reception starts at 5:45 pm, followed by dinner at 6:30 pm. His Branches is one of the many pro-life organizations co-sponsoring this event in the community, and our President, Dr. Morehouse, was last year's recipient. This year's honorees will be Richard and Carol Crossed. If you are interested in attending, please mark your calendars and contact us for tickets.
Dr. John Patrick weekend
With generous support from the Leo Holmsten Human Life Committee, His Branches has invited John Patrick, MD, a noted Canadian pediatrician, researcher, ethicist, and professor to come to the Rochester community September 26-28 for a series of meetings at the University of Rochester in conjunction with the Medical Center Christian Fellowship. While in the area arrangements have been made for him to speak to medical students and community physicians on Friday and Saturday as well as the broader community at a special event on Friday evening and during the regular Sunday morning service at Edgewood Free Methodist Church.
Click here to read our full Fall Grapevine, complete with links.