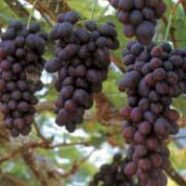 Scott Sittig to Become New ED
Our search for a full-time Executive Director to implement the vision of His Branches and its Board in the community has come to a wonderful conclusion! After much prayer, mutual communication, and meeting with some of us in Chicago and then with our entire Board in Rochester in November, we arrived at the unanimous conclusion that the Lord was calling Scott and Julia and their family to join our ministry. Almost immediately afterward, their house in Chicago sold and the opportunity opened for them to purchase a new home right down the street from our offices.
To make a long story short, the Sittigs are moving into our neighborhood this month in time for Scott to get established, participate in a Commissioning Ceremony on January 3rd, and start his new responsibilities the first week of the new year! We believe God not only has provided but will continue to provide as we step out in obedient faith.
Christian Physician Directory and Breakfasts
Every year His Branches co-hosts with the Medical Center Christian Fellowship a series of three breakfasts for Christian physicians in the area to meet students and fellowship with one another. Our second breakfast will be held on Saturday, January 17th, from 9 to 11 am at the Meliora (Faculty Club) beside the library on the University of Rochester River Campus. The theme will be Focus on Missions with presentations by four local groups that are involved in international medical missionary work.
Our new 2004 Greater Rochester Directory of Christian Physicians is back from the printer and available for distribution. If you are in the health professions and would be interested in attending one of our breakfast meetings or in having your name listed in our Directory, please contact us.
Click here to read our full Winter Grapevine, complete with pictures and links.