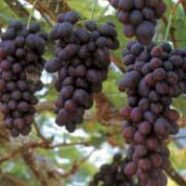 Dr. Fountain Workshop at EBI
This April 14-16, as part of Elim Bible Institute's (EBI) Missions and International Community Health program, Dr. Daniel Fountain, MD, MPH, will be presenting a three-day workshop on "Caring for the Whole Person." Health professionals in the community are welcome to attend.
Dr. Fountain is director of the Global Health Care masters degree program at King College and the author of numerous books in English and French on community health, primary health care, and care for the whole person. For further information, please review and send in the course Registration Form or contact Rebecca Dieterle in the Academic Department at EBI, (585) 582-1230, ext. 225.
Dr. Stevens to Speak at Christian MD Breakfast
Every school year His Branches co-hosts with the Medical Center Christian Fellowship a series of three breakfasts for Christian physicians in the area to meet students and fellowship with one another. Our third breakfast will be held on Saturday, May 1st, from 9 to 11 am at the Meliora (Faculty Club) beside the library on the University of Rochester River Campus.
Dr. David Stevens, Executive Director of the Christian Medical & Dental Associations (CMDA), will be speaking on the topic of " The Marks of a Christian Physician." Afterward, Dr. Stevens will attend a luncheon hosted by His Branches for physicians who are interested in inner-city medical missions. For further information, contact us.
Click here to read the entire Spring Issue of The Grapevine, complete with pictures and links.